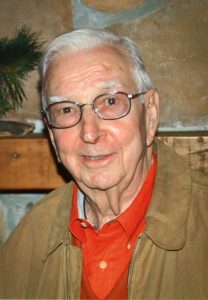 Harold Mikell has lived his entire life in service to agriculture. Now 91, he has retired from two successful careers: first in forestry, then as a congressional agricultural liaison.
Mikell's interest in forestry took root his senior year in high school when he planted trees on the family property in Trenton, Fla., as an FFA project. By the time he retired from a four-decade career with the Florida Forest Service, he had been responsible for the planting of 5 billion more.
During his tenure as state forester and director of the FFS, Florida's forests grew exponentially. They also grew safer, thanks to Mikell's visionary efforts in wildfire and prescribed burning. Every county in the state developed a wildfire protection program that included a strong emphasis on prescribed burning. The program was replicated by other forestry organizations across the country. The U.S. Forest Service honored him with its National Bronze Smokey Bear Award for his efforts.
After retiring from FFS, Mikell became a congressional liaison for the agriculture industry under Rep. Pete Peterson, a position he continued under Rep. Alan Boyd. He worked with all sectors of agriculture on a wide variety of issues: citrus canker, dairy waste disposal, sugar cane research and more. For almost two decades he advised a multitude of agricultural associations on congressional issues, sat on numerous association advisory boards and carried their concerns to their representatives. He worked in that position until age 85.
Mikell's wife, Juanita, passed away after more than 50 years of marriage. He lives with their daughter, Patti Booth, in Tallahassee, remaining active in community service in both Tallahassee and Gilchrist County, where he owns a certified tree farm.